Lady Timberwolves Coaching Staff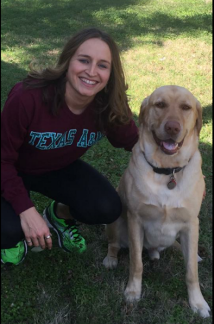 Kami Williamson (Coach K) is currently the head girls basketball coach for the Cedar Park Lady Timberwolves Basketball program.   She spent her first 6 years at Cedar Park as the varsity assistant coach under Donny Ott and was part of the historic run that led to Cedar Park's Back to Back UIL Class 5A State Championships in 2021 and 2022.  In 2018, Coach K received the Texas Association of Basketball Coaches Assistant Coach of the Year Award. Coach K also coaches track and teaches Physical Education at Cedar Park. Prior to coaching at Cedar Park, Coach K spent 12 years as the athletic coordinator and head girls basketball coach at both Eldorado and Menard high schools.  
Coach K played collegiate basketball at Angelo State University and served as the Graduate Assistant while obtaining her Master's degree and School Counselor's certificate. She is part of a family of coaches and educators. Her mom Nancy is a retired coach/history teacher, father John is a retired math teacher, brother James is the current Defensive Coordinator at Abilene High School, and sister-in-law Lyndsey is the current Principal at Abilene Cooper High School. She has an awesome nephew and niece, Jud and Emmie Williamson and a yellow lab named Goose!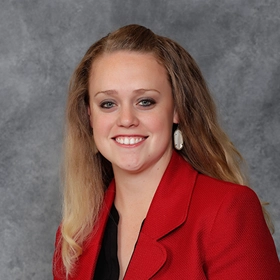 Lauren Hering (Coach Hering) moved to the Austin area from Dallas in 2022 with her husband and two young sons and she loves being part of the Cedar Park family. 
Her background includes being a multi-sport varsity athlete, transitioning to a multi-sport coach and Athletic Director within Dallas Private Schools. Along with coaching individual teams, from 2015-2022 she was the expansion manager and trainer for The Positive Coaching Alliance whose mission is to create a positive, character building culture in youth sports programs where athletes excel on and off the court. This fueled her passion and education for effective athletic leadership, and built an expertise in sport psychology. 
After years of consulting for programs, she knew she wanted to get back to a traditional coaching role where she could develop athletes daily and create deeper roots within a single community. Cedar Park was the perfect fit and she is thrilled to be part of this program and community.
Stephani Jackson-Harris (Coach Harris) most recently coached basketball at Danielson Middle School.  She has coached softball pitching privately for 23 years.  She also was previously the McNeile High School Head softabell coach for 4 years, Assistant coach at NCAA D1 (UTEP) for 2 years and JuCo D1 (Howard College) for 1 year.  While at Howard College – she helped garner a top 10 finish at the national tournament with national team rankings in batting average (.332 over 59 games) and hits (510). 
Coach harris was a volunteer coach at Cedar Park High School during the 2017 & 2018 seasons.  She played at Anderson HS in Austin and was a 4 time MVP for her team, All-District 1st team all applicable years and member of the Austin American Statesman All Cen Tex Team.  Started the softball program at Schreiner University and played 4 years – received all conference player of the week 2 separate times and named all conference academic all 4 years.  Coach Harris graduated from Schreiner University with a BA in Exercise Science. 
She will be teaching AVID at CPHS and will coach freshman basketball in addition to assisting softball.